Consulting
Ecuador Forever, in addition to offering a range of preserved flowers, offers its services for a turn-key project for creation of a ROSE BOX company in all countries of the world. The ROSE BOX concept is today the most profitable and fastest-growing business today in the flower industry worldwide. Success stories are numerous and easy to verify, please contact us for references!
The service of integration includes:
1. Business Plan execution support
a. Description of rose box company and goals
The goal of the company is to create high-quality preserved flowers arrangements that can reach a global audience, require little maintenance, and are able to last. Rose box is the perfect gift for any type of occasion: birthday, wedding, graduation, baby shower, Christmas, Mother's Day, Father's Day and national celebration such as Ramadan, etc.
b. Branding
We will help you choose the most adequate brand name as it's part of the business success. In fact, our team has dozens of brand names ideas that will perfectly suit your company image. We also help you to create the slogans and colors that will accompany your brand and will seduce the customers.
c. Logo
Our team will help you design a logo. A distinct logo will reveal your identity and will facilitate brand loyalty. We will give you all the advices for the creation of your visual identity adopted to your Rose Box business: boxes in different materials (cardboard, velvet cardboard, acrylic boxes, etc.), digital applications of the logo, catalogs, business cards, etc.
d. Best location for showroom/workshop
The showroom, although not essential, allows you to develop and consolidate your image and the professionalism of your business. It can be in own name or integrated into another business in the fields of luxury, gift or flower. It is essential to find the best location for the showroom(s)/workshop to have a visibility. It could be a luxury shopping street, or a famous shopping mall. In some cases, an island in a shopping mall can be a very good visibility. Our team will assist you by choosing the best option.
e. Design of the showroom
After finding the perfect location, it is important to design the showroom to suit the Rose Box company. We have several options of interior design. The showroom should also be the workshop. The workshop needs specific infrastructure for maintaining preserved roses in good condition. We will also help you choose the equipment and tools you need.
f. Selection of boxes
Our team will help you select/design the boxes: shapes, sizes, colors and textures. Also, the inside of the box is very important to adjust to the roses' size with the adequate form.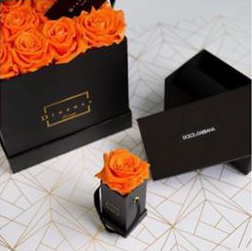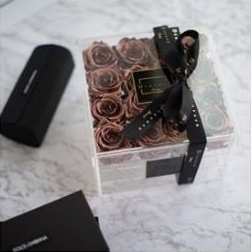 2. Marketing study of the country and / or city / cities covered by the new project (marketing analysis)
a. Competitors
Before starting any business, it is crucial to spot competitors in the city and/or country. Our team will help you with analysis of competitors. Together with our team, we can analyze competitors' products by visiting their boutiques/showrooms to determine good practices and what could be improved.
b. Colors and size preferences
Each country/city has its own preferences in terms of colors and size of the roses. By doing marketing research, we can determine what is preferable in your city. Also, our preserved roses are designed with trends and we design two extra collections per year. Our team will be able to assist you in the creation of an exclusive collection.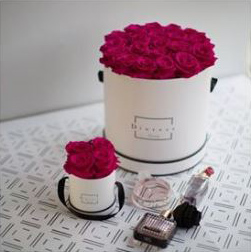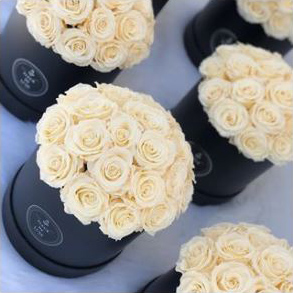 3. Advice on online strategy (online sales strategies)
a. Website
The website must be perfectly designed from the first day and benefit from the latest technology in the online shop. We can help you with the design and structure of the website to be executed by a web-designer. Your online presence needs to adhere to the business development strategy.
b. Social Media
Social media is one of the most important online strategies nowadays. Our team will assist you with the creation of the social media: Instagram, Facebook and Pinterest. Our team will also train your photographer with the "know how" on taking perfect social media pictures daily and the daily updating of those platforms.
c. eCommerce & online shop
The website needs to have a good support from its eCommerce platform. This depends on the country you're located in and we will help you choose the best option for you.
d. Facebook, Instagram and Google advertisement
Rose Box companies tend to consistently invest in social media campaigns. Having completed the analysis, we will determine the cost of advertisement through social media platforms. We will target certain interests such as floral arrangements, gifts, luxury, design and fashion.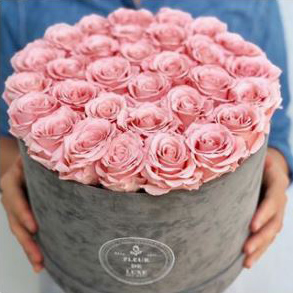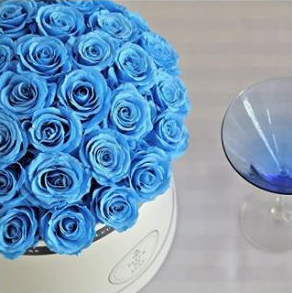 4. On-site training of teams at all levels (organization management)
a. Team training
i. Sales team
ii. Production team
iii. Inventory management
b. Optimization of warehouse
In order to keep the roses in the best optimal conditions, there are certain infrastructures that would facilitate this goal. Therefore, we will give you advice on where to stock the roses and how.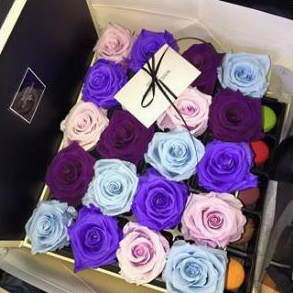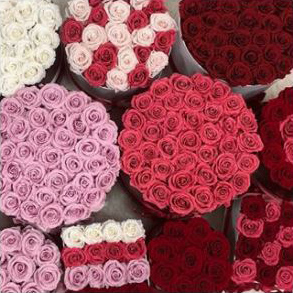 5. Project Follow up
Once the project is implemented, we will regularly follow up with the project and assist you:
a. Order preparation, standing order
b. Scheduling important dates in the year
c. Optimization of the suppliers of boxes
d. Lead Management
e. International, national and global logistics optimization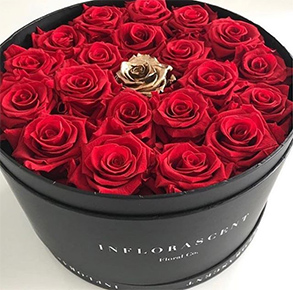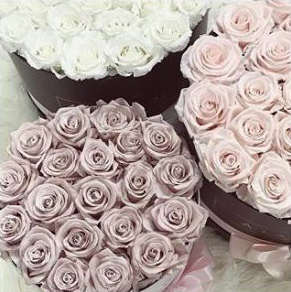 Ecuador Forever proposes several flexible formulas for the creation of your project of ROSE BOX according to your budget, and we guarantee you the success of your project, if you follow our recommendations. Never forget that the success of your project is our success too, because our goal is to sell you our preserved flowers on the long term *. Also, because of the lack of quality preserved flowers in the world ** and for several more years ***, we now select our customers on the quality of their project as a first parameter. Reserve your project with anticipation because the demand is growing!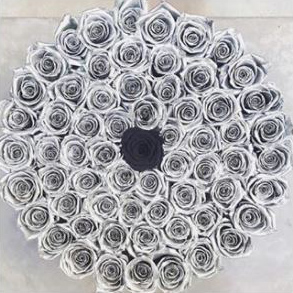 Do not hesitate to contact us for more information: Esta dirección de correo electrónico está siendo protegida contra los robots de spam. Necesita tener JavaScript habilitado para poder verlo.
* Without exclusivity, you can of course buy your preserved flowers wherever you want.
** Producing quality preserved flowers is extremely complex, and always starts with fresh flowers of the highest quality. Only Ecuador today is able to produce the fresh roses that we preserve.
*** We reasonably believe that the global ROSE BOX business market will maintain double-digit growth for the next ten years, until the year 2028.