Pink Gold
Our story
Ecuador Forever is a color creator and preserved roses producer in Ecuador. Our workshops are located two hours from Quito, at the foot of Cayambe volcano, and our offices are close to Quito.
Cayambe is one of the best spots worldwide to grow premium quality fresh roses, due to its high altitude (2850m) and direct exposure to the sun on the equator. The company was established in Ecuador in 2002 and we very quickly started to specialize in production of the highest quality preserved roses in the world. Today we also preserve other flowers and foliage.
We have developed many services around our products and their exportation, by air as well as maritime transport.
* We speak English, Français & Castellano.
Champagne
Preserved flowers
Our flowers are fresh flowers, handpicked and cut when they are at their most beautiful stage and which undergo a process that allows them to maintain a completely natural appearance and feel, as if they were freshly-cut flowers! For years to come!
The specific varieties of rose that we use for preservation are very strong, because of the unique natural climatic growing conditions in Ecuador: a true thermal shock between day and night (sometimes more than 30°C difference), exceptional luminosity levels (12 hours per day), and very fertile, volcanic earth.
The quality of our preserved roses is our highest priority: we recycle about 30% of the preserved petals that we produce – which are also available for sale. Ask us about our quality control factors and the acceptable tolerance threshold. Our motto: a client who receives their preserved flowers can get to work straight away – enjoyment for hours upon hours!
Our preserved roses can last a minimum of one year and you´ll probably have no problems for the following four years. The most important thing is to assure that they are not exposed to direct natural sunlight or to high humidity levels. The biggest risk to the roses after many years is a slight discoloration.
Ecuador Forever only works on client demand – our stock is very small due to industrial constraints. This means we can guarantee you a freshly produced product.
What are the advantages of preserved flowers?
No maintenance.
A lifespan of many years, allowing you to offer your clients a long-lasting souvenir and satisfaction for years to come.
A natural product completely identical to fresh flowers.
A large choice of colors and special effects.
Flowers that are easy to stock and that can be used upon demand.
A product with a lot of added value.
Flowers that are easy to work with and which provide floral designers with new possibilities.
An ecological product: it is durable, made using non-toxic, recyclable chemicals which respect the environment.
Roses that can be scented with a spray perfume of your choice, without causing any alteration to the flower. (Thanks to the protective filter that has been added to the preservation process – a global exclusivity by Ecuador Forever). The perfume will not mix with the preservation ingredients and therefore the scent will not change.
Care and maintenance advice to conserve your preserved roses for years
Taking care of long-lasting flowers is simple and easy. To make sure that the flowers last many years without any alteration, please read the following instructions. Note that preserved flowers are not edible!
Do not water preserved flowers as they hate water and too much humidity.
Avoid direct natural sunlight.
Try not to touch preserved flowers too much – just like fresh flowers, they can get damaged.
Keep preserved flowers in a dust-free environment. If, however, you notice that there is still dust on your roses, a quick little blow will get rid of it.
Fragrance of Your Roses
At Ecuador Forever we have developed a filter in our preservation process which protects the rose when any perfume is sprayed on it. The rose does not directly absorb the perfume, therefore maintaining its structure and strength, as well as preventing the preservation ingredients from mixing with the perfume, thus not altering the lovely fragrance.
This filter is a worldwide exclusive by Ecuador Forever. We haven´t protected it because, just like the Coca Cola recipe, we prefer to keep it a secret!
What´s more, this filter allows our clients to introduce perfumes as part of their offer.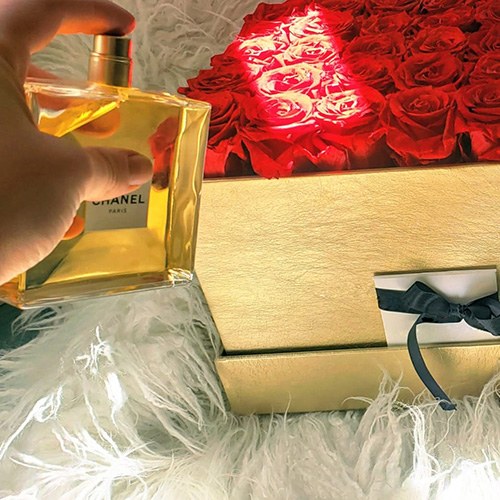 New Sand
Mission & Vision
Vision
The vision of Ecuador Forever is to be recognized as the favorite source of natural preserved flowers worldwide by providing real added value to our clients, as well as fully mastered services and logistics.
Mission
Production of preserved roses contributes to economic development and growth of the region by generating jobs for its local community. Our company is a significant source of employment in the area, increasing the quality of our staff´s life.
We also contribute to the region´s sustainable development with a sustainable ecological contribution. A fresh rose is ready to be cut within 30 to 45 days. It consumes a lot of water and requires the use of many fertilizers and pesticides. Once the rose reaches the vase of the final client, it will have a maximum lifespan of 15 days. However, preserved roses last for years, reducing the amount of water and other chemical products necessary for production of fresh flowers.
Quality & service come first
Our constant priority is maintaining the highest quality of our preserved roses, hydrangeas and stems. Also, our production on demand ensures freshness and flexibility regarding the availability of our roses. If it´s the first time that you're ordering, we will be here to help guide you and help you coordinate with the best freight companies so that your preserved roses arrive on time and under perfect conditions.
Environmentally friendly
Buying and producing preserved long-lasting roses can have a significant environmental advantage compared to fresh flowers. A fresh flower is ready to be cut after 30 to 45 days. It uses a lot of water, fertilizers, pesticides and energy. Once the rose reaches the vase of the final client, it will have a maximum lifespan of 15 days. However, preserved roses last for years, reducing the amount of water and other chemical products necessary for production of fresh flowers.
For the year 2019 we will offer a packaging that is 80% ecological and completely recyclable.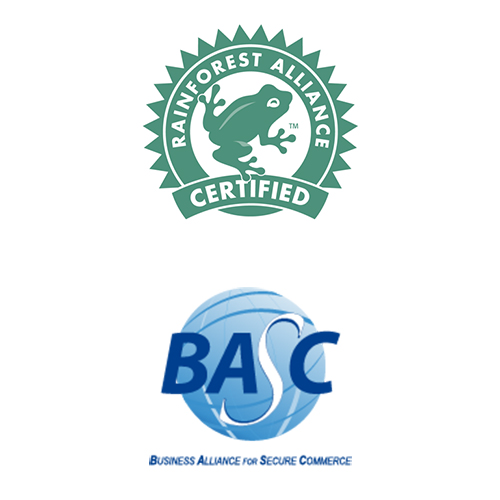 Certifications
Rainforest Alliance
The Rainforest Alliance is an international certification that has developed ideals for the conservation of the environment and the social wellbeing of the people working in agriculture farms, with the aim of promoting sustainable development. Our farm obtained its Rainforest Alliance certification in 2015. It meets the requirements for the sustainable agriculture network for the production of flowers. It includes: protection of the ecosystem, conservation of wildlife, conservation of water, minimization of the use of water chemicals, waste management, fair treatment of employees, good relationships with the community and environmental planning and monitoring.
BASC
The Business Alliance for Secure Commerce (BASC) is an international organization created to promote secure international trade in cooperation with governments and international organizations. Our farm obtained certification in 2015.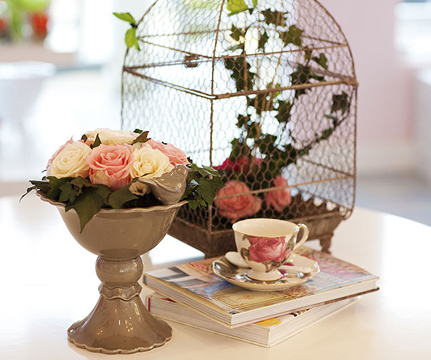 Gallery
Get inspired by our flowers!