Flowers with
everlasting beauty
Naturally preserved
Preserved Roses
from Ecuador
Our long-lasting roses are made from the most beautiful fresh roses in Ecuador, near the Cayambe volcano. The unique climate of the Andean region and its geographical location on the equator line, allows the production of fresh roses with unrivalled beauty and strength.
The roses are handpicked and cut when they are at their most beautiful stage, they undergo a process that allows them to maintain a completely natural appearance and texture, as if they were freshly- cut for years!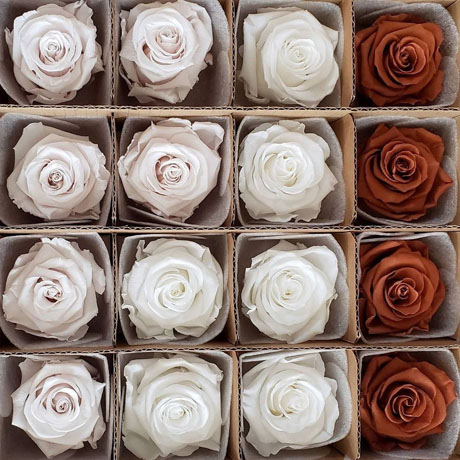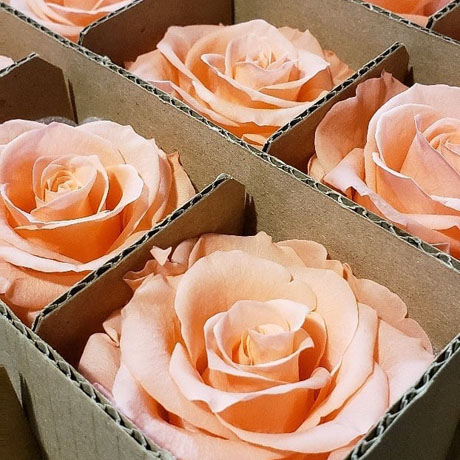 The most important thing is to assure that they are not exposed to direct natural sunlight or to high humidity levels. The biggest risk to the roses after many years is a slight discoloration. Ecuador Forever only works on client demand – our stock is very small due to industrial constraints. This means we can guarantee our customers a freshly produced product.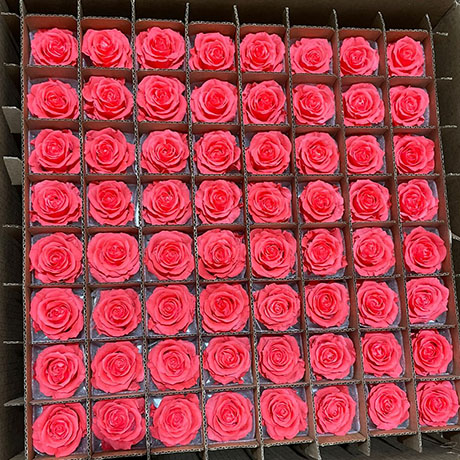 Preserved Roses
Ecuador Forever offers a wide variety of exclusive Rose Collections
Preserved Rose Stems
Ecuador Forever offers preserved rose stems, from 25 cm to 70cm, available for our clients to assemble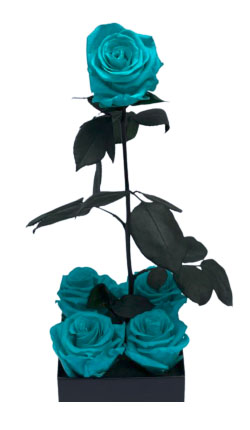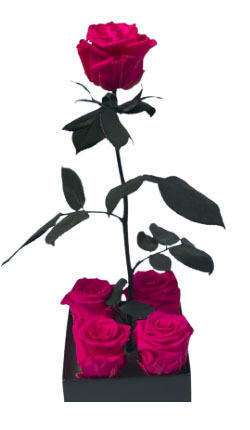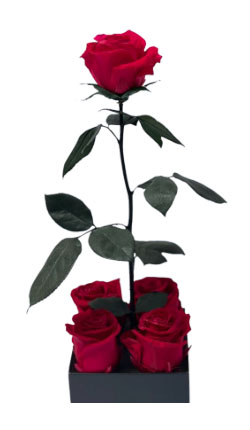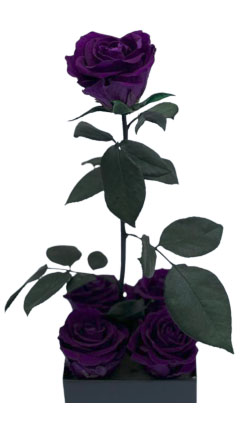 Advantages of preserved flowers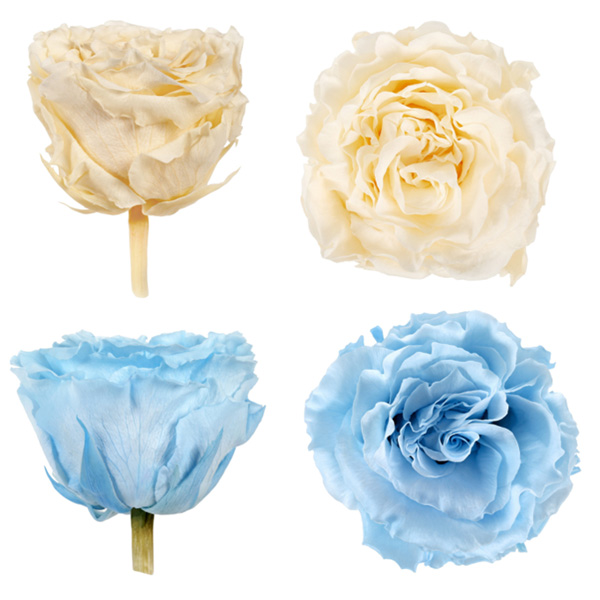 A lifespan of many years, allowing you to offer your clients a long-lasting souvenir and satisfaction for years to come
A natural product completely identical to fresh flowers with a lot of added value
A large choice of colors and special effects
Flowers that are easy to stock , work with and which provide floral designers with new possibilities
An ecological product: it is durable, made using non-toxic, recyclable chemicals which respect the environment
Care Tips
Taking care of long-lasting flowers is simple and easy. To make sure that the roses last many years without any alteration, please read the following instructions. Note that preserved flowers are not edible!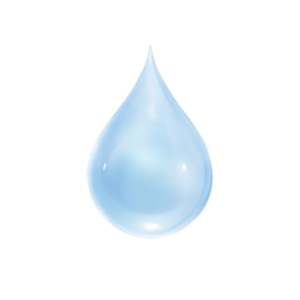 DO NOT
WATER
Keep them in a non humid and dust-free environment. If, however, you notice that there is still dust on your roses, a quick little blow will get rid of it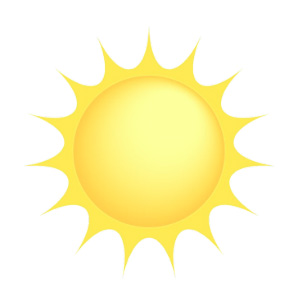 AVOID DIRECT NATURAL
SUNLIGHT
Keep away from sunlight. Direct exposure can cause discoloration and permanent damage to the integrity of the rose.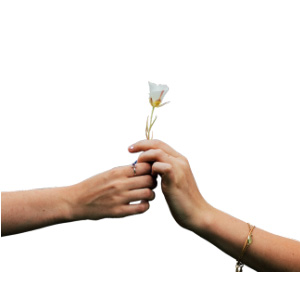 AVOID REGULAR
HANDLING
Just like fresh flowers, they can get damaged when touched excessively
Exclusive fragance for your roses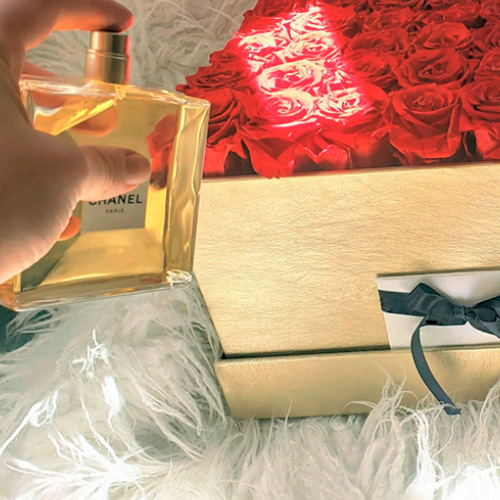 At Ecuador Forever we have developed a filter in our preservation process which protects the rose when any perfume is sprayed on it. The rose does not directly absorb the perfume, therefore maintaining its structure and strength. This filter is a worldwide exclusive by Ecuador Forever.
Discover our range of natural preserved roses and folliageand do not hesitate to contact us if you have any questions or simply would like to discuss your projects!
Rainforest Alliance
The Rainforest Alliance is an international certification that has developed ideals for the conservation of the environment and the social wellbeing of the people working in agriculture farms, with the aim of promoting sustainable development. Our farm obtained its Rainforest Alliance certification in 2015. It meets the requirements for the sustainable agriculture network for the production of flowers. It includes: protection of the ecosystem, conservation of wildlife, conservation of water, minimization of the use of water chemicals, waste management, fair treatment of employees, good relationships with the community and environmental planning and monitoring.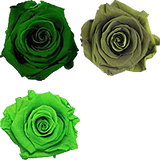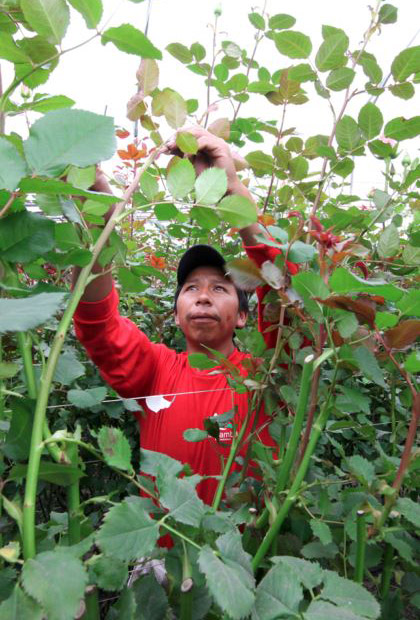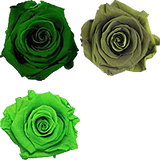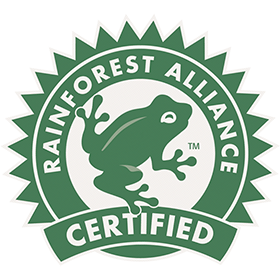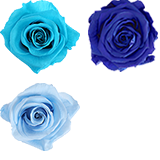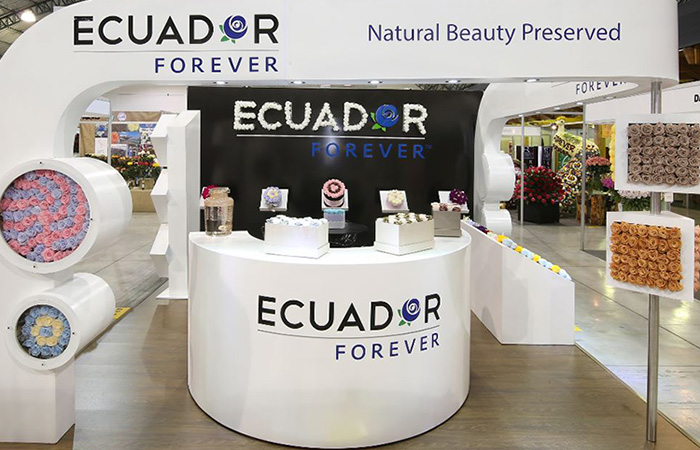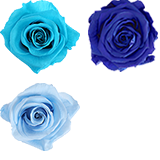 BASC
The Business Alliance for Secure Commerce (BASC) is an international organization created to promote secure international trade in cooperation with governments and international organizations. Ecuador Forever obtained its certification in 2015.